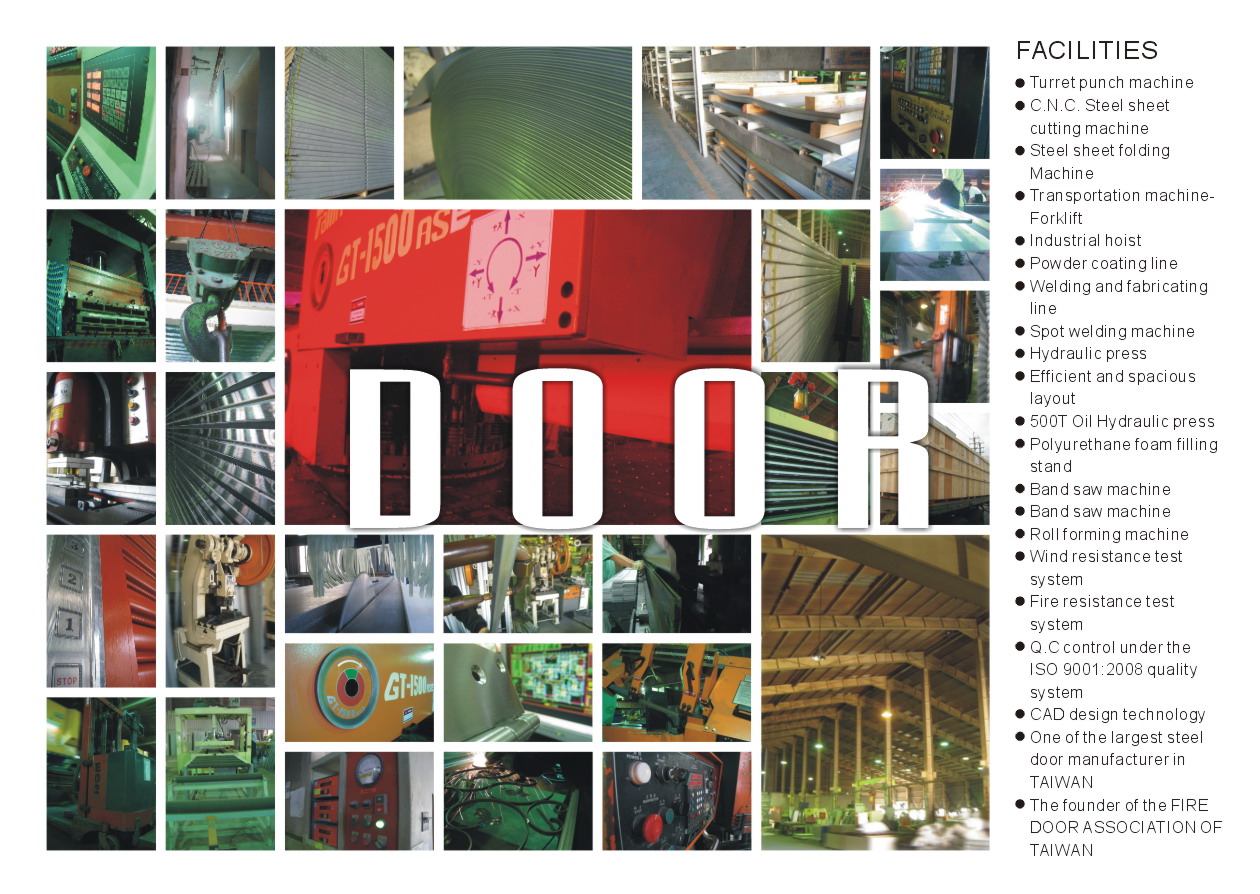 Advanced Equipment and Rigorous Processes:
Located in the Taichung Industrial Park, Yeu Shyang is a large production plant of modern technology that boasts an automated plant featuring various large-scale automated machines and warehouses. At present, its equipment includes: programmable CNC turret punch presses, CNC shearing machines, computer controlled hydraulic press brake, large stamping machines, hydraulic deep-threading molding machines, coating equipment, high radiation ovens, water-cooled air compressor spot welding machines, foam filling equipment, hydraulic laminating machines, hoists, lifts, and company vehicles.
Yeu Shyang also has all kinds of quality inspection equipment such as: fire test furnaces, anti-impact testing machines, wind resistance and watertight and airtight testing machines, opening force testing machines, block gauges, digital thermometers, powder coating thickness gauge, and other measuring instruments to ensure product quality and safety.